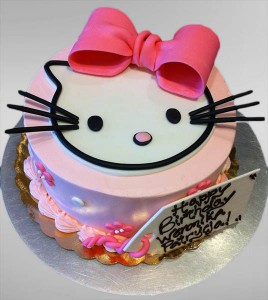 The Caketeria is the artisan bakeshop of choice to celebrate your special event with a unique, once-in-a-lifetime cake.  Let us create the perfect showcase dessert for your occasion. Each creation is of highest dessert quality. If you are interested in a Wedding Cake, please click here for additional information and ideas!
All decorated cakes can be made with your choice of the following cake flavors, fillings and icings.
6 inch (feeds 6-8 people) – $33.95
8 inch (feeds 10-15 people) – $46.85
10 inch (feeds 16 to 25 people) – $70.95
Please call for additional sizes.
Check out the gallery below for some of the past Specialty Cakes we have made! For a full list of options for cakes, icings, and fillings see our Cake Options page.