Cupcake of the Month
50% Off 
Mocha Walnut Brownie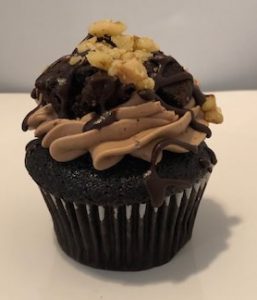 Save 50% on our cupcake of the month selection:
Chocolate cupcake topped with mocha buttercream, brownie pieces, chopped walnuts and a drizzle of chocolate!
Regular $3.25 – during the month of March 2019 only $1.60. Valid for regular size Mocha Walnut Brownie Cupcakes. Limit 6 cupcakes per visit. Cannot be combined with any other offer. 
Get Ready for St. Patricks Day!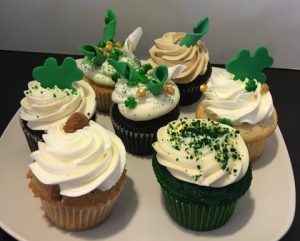 Irish Inspired Cupcakes

Available Now!